Page hits since 11-3-2005







This is a web page for Lynn Hopewell's various projects, family activities and brags. These pages are intended to share general family information and the progress of his projects with his family and other interested parties. Click on the various links at the left to take you to a project of interest. Read Technical Notes first.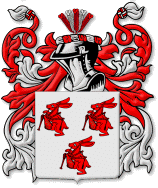 Hopewell Family Crest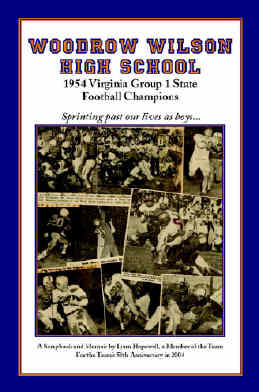 11-11-2005. Lynn's book on the Woodrow Wilson High School 1954 football team has been printed. See 1954 Va. Football Champions to order copies. See new WWHS 1954 Football team photos. Former players, get some for your grandchildren. Also see 2004 reunion photos.

11-07-2005. Stewart Hopewell selected to direct $5 million horror film Desolate being produced by Stan Winston, the man who created the "creatures" in "Aliens," "Jurassic Park," and other major films. See announcement. (Look for box in middle of page.) Also see Stewart's web site featuring some of his movie work. See Stan Winston's creature web site. They are waiting on the $$$.

11-01-2005. New address for Bob Stewart and Lee. See Family Addresses. They sold the home that has belonged to the Hopewell family for 43 years in Elizabeth Manor, downsized and moved to Norfolk closer to golf clubs and the PX. A number of other corrected emails for family members.

10-18-2005. Here is a photo of my great-great-grandmother, Mary Ann Amelia Manning (1813-1886)She was "Dee-Dee's" grandmother. Read one of her poems too. She was descended from John Manning who arrived on The Globe at Norfolk in 1635.

10-18-2005. For recent research on our Manning ancestors (Dee Dee's grandmother was Mary Ann Amelia Manning) see a special web site: www.manningfamily.org.


10-17-2005. See new photo of a 7th grade birthday party with my John Tyler schoolmates.


9-26-2005. Frank Dudley Lawrence, Jr. (1912-2005), A Most Successful Man. A tribute to the grandfather of my two oldest sons.

9-24-2005. Our Portsmouth apartment experiment didn't work. While we enjoyed visiting, we just couldn't get down often enough. We did not renew our lease.

9-20-2005. Candy bought her retirement home in Eclipse, Va. near Portsmouth. Plans to retire in two years. See photos of new digs.

8-16-2005. Lynn and Leslie took vacation in Camden, Maine. It was beautiful. See photo. We had a nice visit with cousin Reed Mathews.




May 2005. Lynn was subject of the cover story of Financial Advisor magazine. A retrospective of his career as a financial and investment advisor.

May-2005. See Hopewell Genealogy link for latest update to history of the Hopewell family.

1-8-2005. Posted photos of Todd and Erin as children. Events such as our wedding, Christmas, and others.

10-30-2004. Lynn & Leslie rent waterfront apartment in Portsmouth, in Harbor Tower high-rise. They hope to see more of Portsmouth area friends and relatives. It's an experiment. (Alas, experiment didn't work. Gave up apartment Oct. 2005. We just couldn't get down to Portsmouth often enough.)

10-14-2004. Lynn given "Distinguished Alumni" award from Old Dominion University. Look at that plaque!! Will wonders never cease?

8-21-2004. Miss Olivia Pearl Kamber, granddaughter. Todd and Jennifer proud parents.

March-2004. Stewart Hopewell, upcoming filmmaker, profiled in Vanity Fair magazine. Go Stewart!

12-5-2003 Added family history book on Gray family. Harry Hopewell's grandmother was a Gray. See Gray Genealogy.
9-4-2003 New info in Hopewell Family History on Waller, Hopewell and Parson family burial sites. See Hopewell Genealogy Quick Link.
9-13-2002 Lynn & Leslie Hopewell's new home.
6-9-2002 Mathew Stewart Mathews, Jr. died at age 85.
7-1-2002 New group photo at Stewart Mathew's 85th birthday.
5-20-2002 Rob and Lara Hopewell's new baby, Will. Bob Stewart a grandfather!!!
4-21-2002 Christmas photos, Hopewell Family
1-19-2002 New 5th grade photo in Churchland Photos.
1-14-2002 New Circle Photos. Circle reopened under Mathews family in 2005.
| | | |
| --- | --- | --- |
| Genealogy. This section documents my various family history projects. Lots of research on Hopewell, Mathews, Waller, Gray, Manning and Hodges families. Also much information on various allied families. Revised 19 Dec. 2005. | Sprinting past our lives as boys is Lynn's book on the 1954 WWHS state football champions. The book was published in August 2005. | Early Hopewell Photos is a collection of photographs from 1937-1955 of the Harry and Charlotte Mathews Hopewell family of Portsmouth, Virginia. Over 75 photos. |
| Canasta Club was formed by a group of Portsmouth, Va. Waterview neighborhood schoolmates in the early 1950s. Nine photos; club member current addresses; 9 photos. Also some current photos. | Churchland Photos are a collection from my years at Churchland Elementary School, 1945-1948, 2nd through the 5th grade. Norfolk Co., Va. About 8 photos. | Black Horse Cavalry is a history of one of the most famous Confederate cavalry units. Mustered from Fauquier County, Virginia. Download a draft of the book. |
| Family Addresses is a current contact list of Hopewell and Mathews cousins. No excuse for not calling now! | | |
Receive email when this page changes