Lynn Hopewell can be contacted
in various ways:
Mailing Address: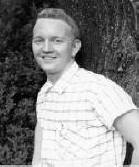 7590 Cannoneer Court
Warrenton, VA, 20186-9720.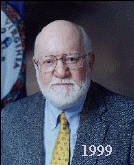 Telephone & Fax: 540-349-2488
E-mails: lynn@hopewell.org; if that doesn't
work, try hopewell@post.harvard.edu What happened?
An Autobiographical Sketch of
Harry Lynn Hopewell, Jr.
of
Portsmouth and Fauquier County, Virginia
(Subtitle: More Than You Want to Know About Lynn)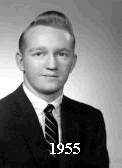 Harry Lynn Hopewell, Jr. was born Dec. 19, 1937 in Portsmouth, Virginia at Kings Daughters Hospital in Park View (later, Portsmouth General.) His father was Harry Lynn Hopewell, a native of Bridgeton, N.C., son of Spanish American War veteran William Robert Hopewell and Rachel Ann Parson. His mother was Charlotte Ross Mathews, daughter of Mathew Stewart Mathews and Jessie Ross Pedigo.
His late father was an entrepreneur, co-founding the Circle Restaurant, a Portsmouth institution. His mother was a teacher and before retiring, spent eleven years as principal of John Tyler elementary school. Her 91st birthday was 6 November, 2005. She lives in the Chesapeake Retirement home in Newport News. His brother Stewart is a retired Navy aviator and lives in Norfolk. His sister Nina Lodge is a deputy clerk of Portsmouth's Circuit Court. His sister Lou Ross "Candy" is founder and Headmistress of a private high school in Powhatan County, Virginia –Blessed Sacrament-Huguenot Academy.
He attended Park View Methodist Church. He was active in Scouting, entering the Cub Scouts at nine, and advanced to the Eagle rank at age thirteen, one of the youngest to do so in Tidewater. He was a member of Troop 220, Otis D. "Dan" Vick, Scoutmaster, James A. Cates, Sr., Assistant. He served as Senior Patrol Leader. He was also a member of Explorer Post 220 and served as Senior Crew Leader. He was elected to the Order of the Arrow, Brotherhood rank, a scouting honorary fraternity. He attended the 1950 National Jamboree in Valley Forge, Pa.
At the age of 13, he discovered "ham radio," and under the tutelage of W. L. "Brownie" Brown (W4SIY and K5FL)—a Western Electric engineer working in the Norfolk Naval Shipyard and across-the-street neighbor of Lynn's grandparents in Waterview—he began studying radio engineering. In June, 1952, aged 14, he passed the examination for the "Novice" license and received the call sign W4WDZ. Brownie died 30 November 2005, aged 94.
At Woodrow Wilson High School, (graduating in 1955) he was stage manager for the school and the dramatic club his junior and senior years. He received an Honor Thespian award for dramatic achievement. Working behind the scenes, his only acting role was March 4, 1955 in a senior class one-act play—"Campaign for Two," where he had the male lead "Chuck Norton." Bonnie Coleman had the female lead, "Joyce Adams." He was President of his homeroom and Senior Class Boys' Treasurer.
He played football, and was a first-team defensive end his junior year, the season of 1953. In the season of 1954 he played first-team on both offense and defense and scored five touchdowns. Wilson won the Virginia Group I state championship. Lynn was elected to the following honor first-teams: All-Portsmouth City, All-Tidewater, All-Eastern District, All-State, All-Southern. He was the second highest vote getter on the All-State team and was the youngest player elected. Only five Virginia football players made the All Southern team that year. Although he had several football scholarship opportunities, he decided not to play college football because it might interfere with his academic goals as an engineering student.
During high school, he worked two summers as a radio engineer for Portsmouth station WLOW, owned by Jack Siegel. The summer after his senior year, he worked as a radio operator for the U. S. Coast and Geodetic Survey Ship "Cowie." The 100 foot ship was berthed at Little Creek. Every Monday morning the ship sailed up the Chesapeake Bay and began surveying the bay and rivers near the Potomac. The ship returned to port in time to arrive Friday evening.
In 1955 he married Carolyn Jean Lawrence of Norfolk County, daughter of Frank Dudley Lawrence, Jr., (son of Portsmouth banker and baseball team owner, Frank D. (for "Battling") Lawrence) and Charlotte Ernestine Crawford, by whom he had Harry Lynn, III (b. May 20, 1956) and Frank Mathew (b. Dec. 19, 1958), both born in Portsmouth.
He received his undergraduate degrees from William and Mary in Norfolk (A. A., 1958) (now Old Dominion University) and Virginia Polytechnic Institute, (B.S., Physics, 1961). He attended college on the cooperative engineering work-study program, working at the Norfolk Naval Shipyard where he spent most of his time inspecting communications equipment on navy ships. At Va. Tech, he was an engineer for the student radio station, WUVT, and was Business Manager for the yearbook, the 1960 Bugle. He was Chairman of the Publications Board. He was elected to Who's Who in the Civilian Student Body. He also worked part time for local radio station WBCR.
After graduating from Va. Tech in the summer of 1960, he returned to Portsmouth and was President of Norcom Communications, Inc., a small two-way radio service and sales business. After one year, he accepted a position with the U.S. Central Intelligence Agency in Washington, D.C. He and his family moved to Vienna, Va. in the summer of 1961. He was a resident of Vienna until he moved to Fauquier County in December, 1986.
From 1961 until 1969, he was a communications engineer with "Commo," the CIA's Office of Communications. Before he was twenty-seven years old, he had traveled to over 40 countries in Africa, South America, the Mediterranean, and South East Asia. He served a two-year tour of duty in the Philippines, living in Manila. He traveled widely in South East Asia, visiting most countries of the region. He made several visits to Viet Nam during the early stages of the war there.
In 1966 he entered Harvard Business School, and received his MBA degree in 1968. While in graduate school, he lived in Lexington, Mass. During the summer of 1967 he was an intern at Arthur D. Little, Inc., a consulting firm.
From 1969 to 1980, he held various positions in the telecommunications and computer systems industry in the Northern Virginia area. He was an engineer at Telcom, Inc. and a Vice President of Network Analysis Corporation (NAC). NAC was one of the contractors who originally developed the Internet for the Advanced Research Projects Agency. In his last position he was an Operations Director at Computer Sciences Corporation, managing a group of over 120 scientists and engineers. In the mid-1970s, he was an Associate Professorial Lecturer in the graduate school of electrical engineering and computer science at George Washington University in Washington, D.C., a member of the adjunct faculty. He taught a seminar on communications networking.
In 1980 he went into private practice as a personal financial and investment advisor. He was chairman of The Monitor Group, Inc., in Fairfax, Virginia. He was a Certified Financial Planner. He has been a financial author and was a Contributing Writer for Financial Planning Magazine. In 1992-1995 he was editor of the Journal of Financial Planning, a national professional publication. He was often quoted in national publications including the Wall Street Journal and The Washington Post. He received national recognition for his pioneering work in retirement planning modeling. In 1996, he was selected as one of the country's top 60 financial advisors by Worth Magazine. He was the subject of extensive interviews about his investment philosophy in Newsweek and The Wall Street Journal. (Some of these may still come up if you "Google" Lynn.)
In 1975 he ran for the office of County Supervisor for the Centreville District of Fairfax County, Va. opposing incumbent Martha Pennino. He lost, but garnered a respectable 45% of the vote. In the 1976 session of the Virginia General Assembly, he served as a legislative aide to Delegate Wyatt B. Durrette, Jr. In 1979, he was appointed by Governor John Dalton to the Virginia Board of Commerce where he served a three-year term as Vice Chairman. He spoke and published widely on regulatory policy matters. He was active in the campaign of Wyatt B. Durrette, Jr. who was the Republican candidate for governor in 1985.
In 1976 he married Leslie Ann Lindsay, of Arlington, Va., daughter of Felix Hubert Irving Lindsay of Lafayette and Helen Marie Hyckembottom, of Winnfield, Louisiana, by whom he had Stewart Lindsay, (b. Sept. 28, 1979, in Falls Church, Virginia).
In 1986, after living for 18 years in Vienna, he moved to Fauquier County, the home of his great-grandmother, Susan Payne Jones, of "Mt. Airy," (on Carter's Run near Dudie.) His family lines go back over 300 years in Fauquier and Culpeper counties. He lives in the Waterloo North subdivision near Warrenton.
In 1990, he was appointed to the Town of Warrenton's Architectural Review Board and served a four-year term. He is a member of St. James Episcopal Church and has served as a member of the vestry from 1988-1990. He was elected Junior Warden in 1989 and Senior Warden in 1990. He was again elected to the vestry in 1994 and was elected Senior Warden again, the only person to serve twice in that position in the last thirty years. He is a former director of the Fauquier Historical Society. From 1990 to 1991, he was Chairman of the Board of Trustees of Wakefield School, The Plains, Va., a private elementary and high school emphasizing a classical education curriculum.
From 1992 to 1994 and from 2002 to 2005, he wrote a column of opinion (A Fauquier Point of View) for a local newspaper, The Fauquier Citizen. He wrote about local history and was a Contributing Writer for Fauquier Magazine. He is writing a book, The Bravest of the Brave, a history of Fauquier's renowned Black Horse Cavalry, the Civil War Confederate cavalry unit, of which his great-great grandfather, Strother Seth Jones, was a member. He is also writing a book, The Bravest Man in Lee's Army, a history of Fauquier's Martin family, and their son Robert who was awarded a rifle for his heroism. He has authored a number of pamphlets on his family's genealogy, and maintains a number of web sites on his various families.
In 1994 he was appointed by Governor George Allen to a "Champion Schools" Commission, charged to recommend improvements to Virginia's public school system. He was very active on a Commission committee that studied charter schools.
In 1994 he was elected to the board of governors of the Certified Financial Planner Board of Standards and served a two-year term. The CFP Board is the national certifying body that controls and administers the Certified Financial Planner professional designation.
From 1996-1999, appointed by Governor George Allen, he served as a member of the State Council of Higher Education for Virginia (SCHEV,) the state body that coordinates Virginia's institutions of higher learning. He served as chairman of the planning committee, as a member of the executive committee and was elected Vice Chairman.
In 2000 he was appointed by the Fauquier County Board of Supervisors to its Historic Resources Committee, established to recommend ways of better preserving Fauquier County history. He served as chairman. In 2001. he also served on the Redistricting Committee of the Town of Warrenton having also served in 1991.
He has been listed numerous times in Who's Who in the South and Southeast, and Who's Who in Finance and Industry. He is a member of The John Randolph Club. He is a member of the board of directors of the Virginia Institute for Public Policy. He is a member of Fauquier's John Marshall Club and Fauquier Club. He helped found The Fauquier Institute, a public policy non-profit organization focusing on local issues.
In October, 2004 he was given a Distinguished Alumni award from Old Dominion University for his professional and community accomplishments.
In September, 2005 he published Sprinting Past Our Lives as Boys: Woodrow Wilson High School 1954 Virginia Group I State Football Champions. The story of Wilson's championship team, told largely by a collection of newspaper clippings.
In December 2005, Lynn received a Lifetime Achievement Award from the Financial Planning Association, honoring his professional contributions over a 20-year career.
Lynn mostly retired in 1999 and now spends his time working on his books, newspaper column, researching family genealogy and digitizing his family photographs.
He is currently working on two books about his great-great-grandfather's Confederate Cavalry Company, the famous "Black Horse Cavalry.
His wife Leslie is a homemaker and a lay reader at St. James Episcopal Church.
His son Harry is a staff officer at the U.S. Central Intelligence Agency, and lives in Manassas, Virginia.
His son Mathew is a stained glass artist and lives in Manassas, Virginia.
His step-son, Todd Kamber and Todd's wife Jennifer, operate a restaurant (Flashback Cafe) and catering service. They live in Arlington, Virginia in his mother's childhood home, with their daughters Olivia and Morgan.
His step-daughter, Erin Kamber, supervises an accounting department, and lives in Herndon, Virginia. She is engaged to Mike Atkinson.
His son Stewart is a 2001 graduate of the College of William and Mary (B. A. Computer Science, minor in Art History) and in 2003, graduated from the Graduate School of Motion Picture, Television and Recording Arts at Florida State University, in Tallahassee, with an M. F. A. degree. He now works in HOLLYWOOD, looking for that big BREAK.